A dull and poor looking building can never grab the attention of customers. This is the reason why most of the businessmen in Toronto invest a lot of money only on the maintenance of their commercial building. So if you are feeling that your business building is fading and its walls require painting to get the refresh look, you can look for the commercial painting service.  Painting is the best way to renew the overall look of your commercial building. To get painting done on the exterior or interior walls of your commercial building, you can contact to any of painting contractors in Toronto.  Painting contractors can ensure to provide their customers with the satisfactory services.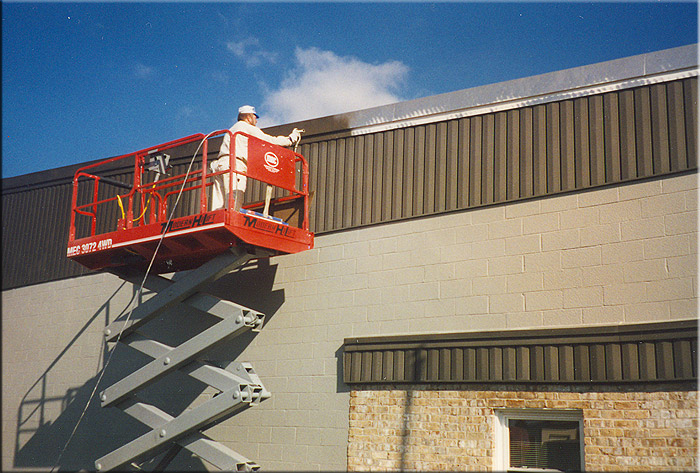 Paint types and materials
 When it comes to commercial painting the first thing which suddenly comes in mind is the type of paint that is suitable for commercial walls. There are different types of coatings that are used in business buildings but gloss white paints and semi gloss paints are the most favorable coating for business buildings.
 If you are looking for paint that can last longer and offer chemical resistance then; the epoxy paint is the best option for you. These paints are expensive than other types of paint and get dull with the passage of time. Chemical cleaning and pressure washing cannot affect these paints.
 If you are wishing to apply paint on the bare unpainted surfaces then you need to choose the primer of high quality. On the concrete block walls, it is hard to fill pores in the block to make sure that finish paint is free from small holes and cavities. To fill all these pores you need to use block filler primer with high viscosity. You also have the option to purchase coating that is resistant to mold and mildew for added protection.